Meeting and Banquet Rooms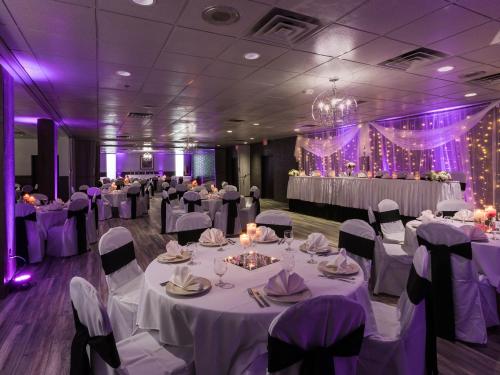 Lighthouse Ballroom
Our Lighthouse Ballroom is our largest banquet room, decorated for weddings, social gatherings and larger corporate meetings. Located off of the main lobby the Lighthouse Ballroom can also be split into three smaller meeting rooms. With our new room dividers, the Lighthouse North and Lighthouse South, and Moorings can all be used simultaneously without any carrying voices from one room to the next. The Moorings is popular for use of catering services and breakouts while meetings are taking place in the Lighthouse.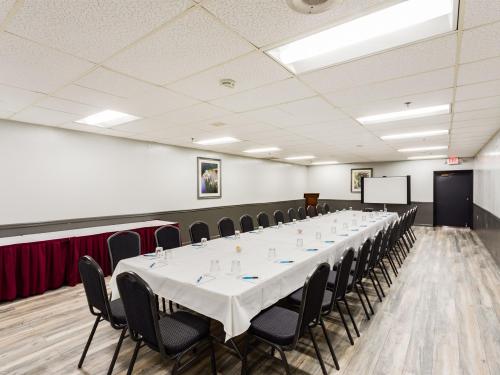 Pelican Bay
The Pelican Bay is perfect for a smaller more private meeting or gathering. Located in our lower lobby, the banquet room is right next to bathrooms, has no windows or any reason for disruption. This room can hold 40-50 guests comfortably.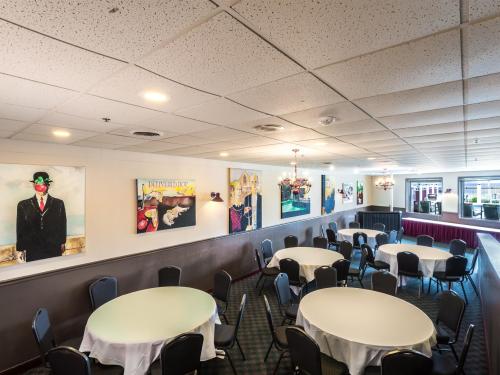 Harbor Club
The Harbor Club is a large open room that is at the end of our lower lobby, just past the Pelican Bay. With large windows, this meeting room makes for a comfortable atmosphere for a more relaxed gathering. There are vending machines and bathrooms within the room for individual needs.
Suite B
Suite B is our smallest banquet room and has been used for small, in-depth business meetings as well as for a message therapist that a group has hired to do massages for their group throughout their stay. With its own private bathroom, the boardroom is located next to our game rooms off the hotel lobby. This room is also popular for a hospitality room with a living room type set-up for a relaxing environment.